Due to its extraordinary heritage the Chamonix valley remains a memorable experience to visitors worldwide!
Also known for being at the origins of modern skiing and mountaineering techniques , Chamonix is the ideal location for your business adventure…
A MOUNTAIN TOWN
Thanks to its alpine location, the town of Chamonix is busy throughout the year.
It has been the world famous ski and mountaineering capital for 250 years.
Today it is a major destination for all mountain outdoor activity and nature enthusiasts. People from worldwide origins come to « Cham' » to experience its heritage and mountain spirit.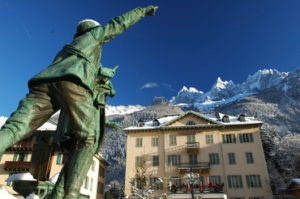 ACCESS
Coming to Chamonix is incredibly easy thanks to :
- A dual carriage highway connected to the main European highway network.
- The Mont Blanc tunnel , a doorstep to Italy only 15 km away
- A mountain road pass allowing quick access from Switzerland 25 km away from Chamonix.
Geneva International airport is only 90 km away ( one hour drive), and Lyon Saint Exupéry airport is 220km away ( 2-hour drive)
Regular TGV lines connect Paris to Bellegarde in 2 hours and 40 min. Bellegarde is 1 hour and 30 min away from Chamonix. Regular TGV lines connect Paris to Annecy in 3 hours and 40 min . Chamonix is only one hour away from Annecy.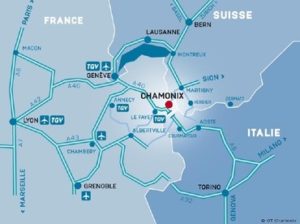 A REMARKABLE PLAYGROUND !
Enjoy outdoor sports activities year round, and easily adjustable to your preferences. We offer custom-made programs to suit your needs !
Located in a naturally amazing alpine setting, Chamonix offers an endless choice of outdoor acitivites : skiing, hiking, snowshoeing, glacier hikes, climbing, white water rafting, canyoning, paragliding, dog sleigh rides, aerial adventure circuits etc.
Sightseeing from the top of Aiguille du Midi ( 3842 m/ 12 670 ft) and Montenvers- Mer de Glace ( 1913 m/ 6315 ft) will generate unforgettable memories.
A HISTORICAL CONFERENCE CENTER
Originally a Palace-hotels, the « Majestic hotel » is the home of Chamonix Conference Center. A large plenary room and 9 meeting rooms accommodate up to 400 people. Entirely renovated in 2014, this magic place has kept an elegant touch of our heritage.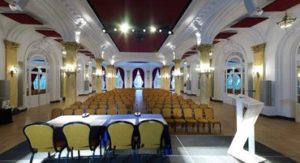 A LARGE CHOICE OF HOTELS
Due to its range of hotels and capacity, the Chamonix valley can supply 2000 hotel rooms in total !
Hotels vary in style and capacity,ranging from 10 to 138 rooms. Should you prefer elegance of the golden age of mountaineering, traditionnal alpine chalet style, or modern- art architecture and interior design….
Chamonix has always known to elegantly combine influences from the nearby mountain regions of  Italy, Switzerland , while keeping a strong touch of French style.
Many hotels have incentive facilities such as plenary rooms for groups up to 300, thus allowing a very convenient event logistics.